Educational Field Trips Combine Fun & Learning With Ohio's MATH & SCIENCE Content Standards
Make learning come alive with an "Edutainment" Field Trip to Swings-N-Things with our Ohio Standards Fun Day Program!
"Edutainment" is a combination of Education & Entertainment and nobody does it better than Swings-N-Things!
Our curriculum was designed & created in conjunction with the Olmsted Falls City Schools to address Ohio's MATH & SCIENCE content standards (Common Core) in grades K through 8th Grade.
The program includes 6 of our great attractions for your students to Experience & Explore!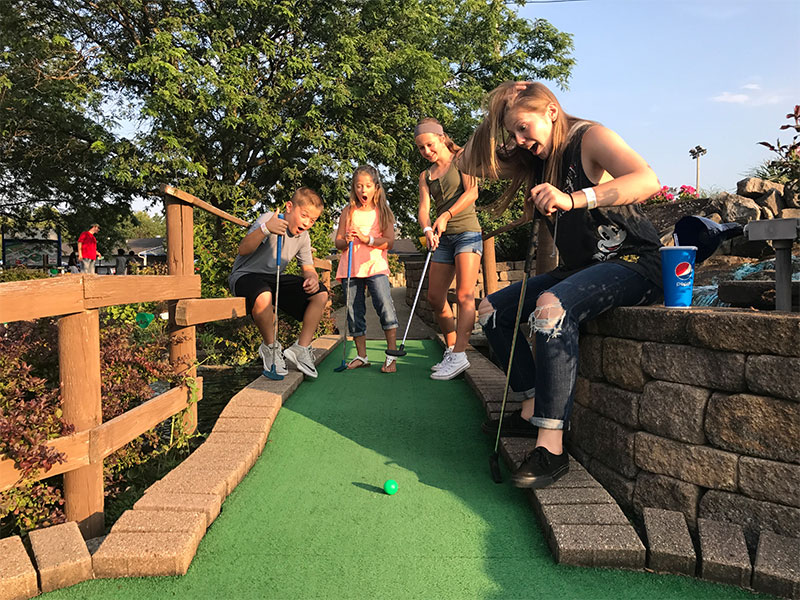 MINIATURE GOLF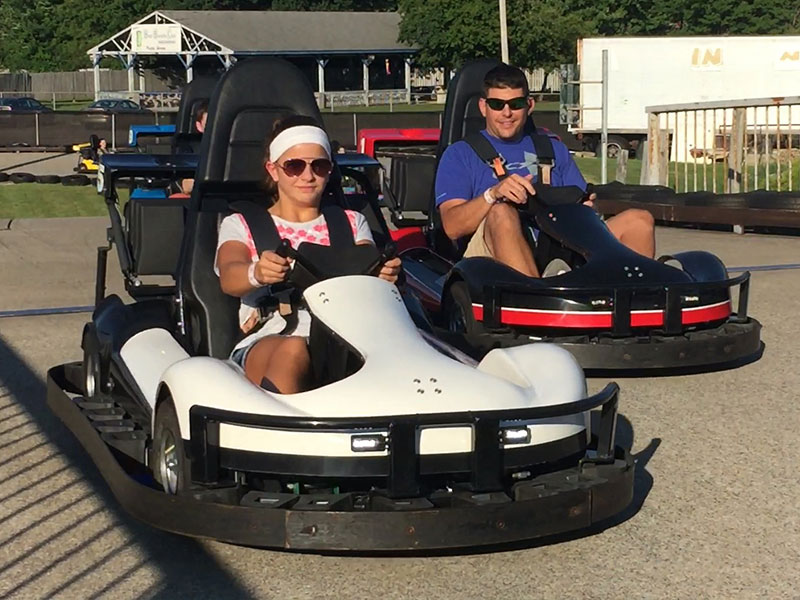 GO KARTS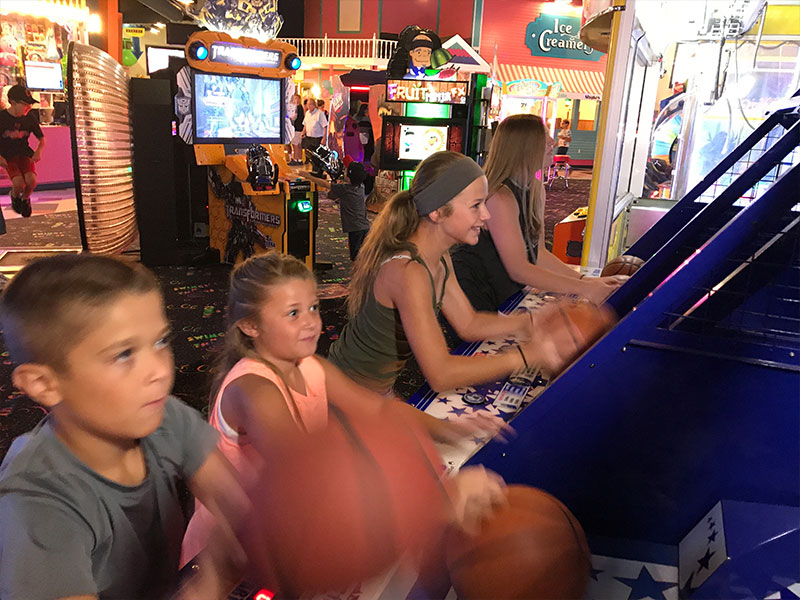 Gameroom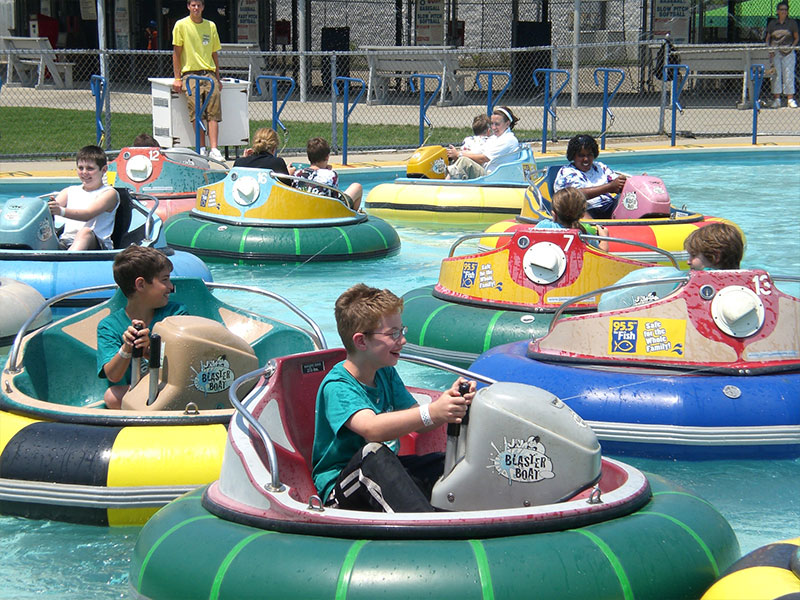 BUMPER BOATS*
(*Bumper Boats may not be available depending on time of visit)
Each area comes with Math & Science curriculum based on Ohio's Educational Standards that will be provided to you prior to your arrival. This curriculum includes guidance and handouts for your teachers to lead their students in this fun, educational field trip experience.
Typically, after your students have completed their assignments at their learning stations, they will take a lunch break ("brown bagging" is permitted) and then they can put their learning to use and experience the attractions they were just studying!  Of course, we can work with your schedule if you would like to have the students experience the attractions first and then complete their Edutainment packet afterwards.  Your students can enjoy their Swings-N-Things unlimited attraction pass until 4pm!  It's a perfect way to make learning FUN and MEMORABLE.
Available afternoon attractions include: Bumper Boats, Miniature Golf, and Go Karts. Some attractions have age, height and/or weight restrictions and may not be available if your students are too young/short.
Ohio Standards Fun Day typically starts about 11am and concludes about 4pm (these times can be modified to fit your bus schedule).
We accept a limited number of students per day – so make your reservations early!
Ohio Standards Fun Days are available in the Spring starting in April (call for specific dates). There is a minimum of 50 students required. At this time of year, some attractions may not be operating due to weather.
Only $14.99 per student!
Kick Off The School Year With FUN & LEARNING! FALL DATES ALSO AVAILABLE
Make your day even better with these popular add-ons!
Party Pass
Group Party Passes:
Each Party Pass may be redeemed for:

$7.00 in Game Play in Gameroom
4 Batting Range Tokens (18 pitches/token) (weather permitting)
One of the following (weather permitting):

Grand Prix Go-Kart Ride
Rookie Track Go-Kart Ride
18-Hole Round of Miniature Golf
Bumper Boat Ride
Mission of Outdoor Laser Tag
Passenger Ride on Grand Prix Go-Kart Track OR Bumper Boats
Kids Korner Package

20 – 49…$6.25
50 – 99…$5.99
100 +…$5.50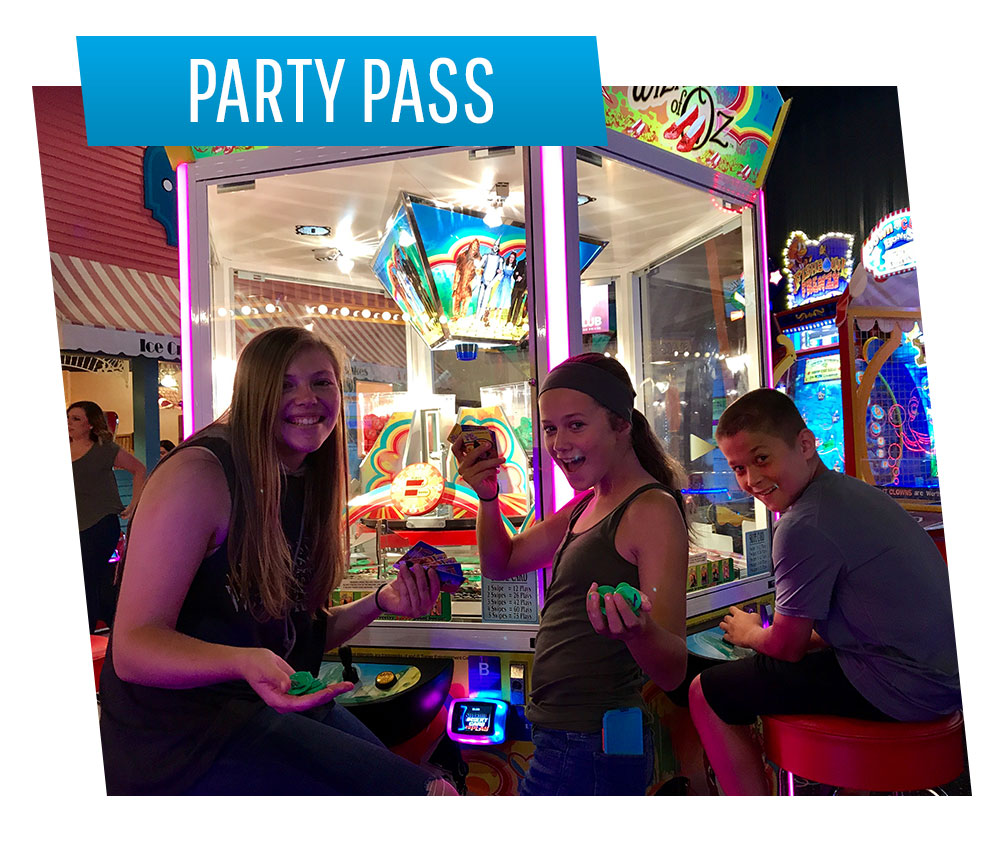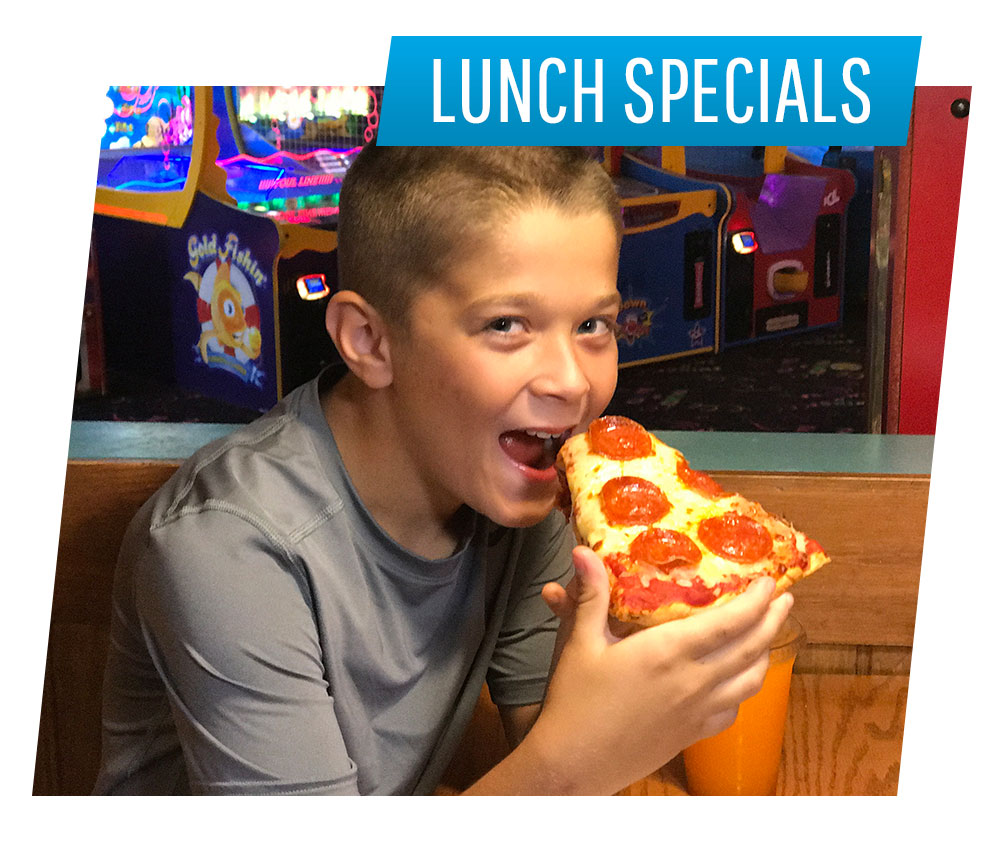 Pre-Order Lunch Specials
| | |
| --- | --- |
| Food Item | Price |
| Slice (LARGE) of Cheese Pizza & a Soft Drink | $3.65/person |
| All Beef NATHAN'S Hot Dog, Bag of Chips & a Soft Drink | $4.95/person |
| Scoop of our Famous Homemade Ice Cream | $2.95/person |
| Bag of Cotton Candy | $1.99/each |
Slice of Cheese Pizza & Soft Drink
$3.65/person
All Beef Hot Dog, Chips, Soft Drink
$4.95/person
Scoop of Homemade Ice Cream
$2.95/person
Cotton Candy
$1.99/each
We allow you to "brown bag" your lunch with this package.