It's safe, it's fun and IT IS A TOTAL RUSH!
If you're looking for a totally unique outing for a team building event, bachelor party, company/department outing or just a group of friends we've got it for you at Paintball Village. Your group will experience the Heart-Pounding Thrills and Intense Competition of one of America's fastest growing Extreme Sports on our Half Million Dollar Scenario Field! We've got everything you need to play or feel free to use your own equipment. Challenge your friends and co-workers to the Ultimate Competition!
We're proud that we have THE BEST SAFETY RECORD in Paintball. If you're not familiar with paintball, click here to read more about it and Paintball Village. It's safe, it's fun and IT IS A TOTAL RUSH!
Paintball Group Outing Package
Field Access Pass
Instructional/Safety Briefing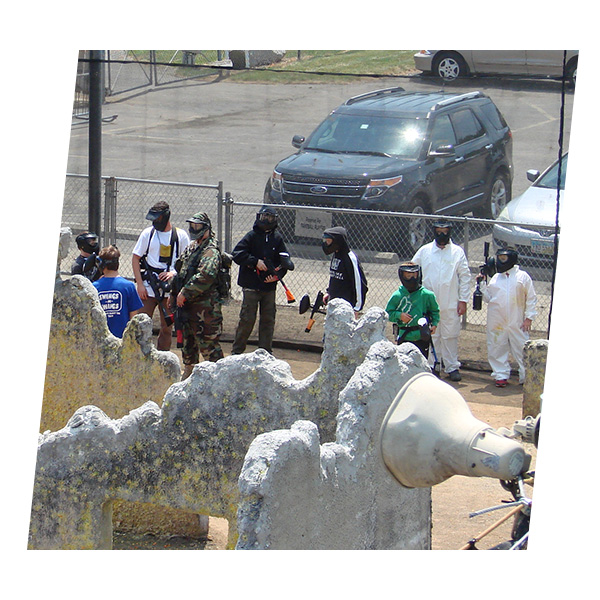 Standard Rental Package
Paintball Marker (Gun) w/barrel cover
Face Mask/Goggles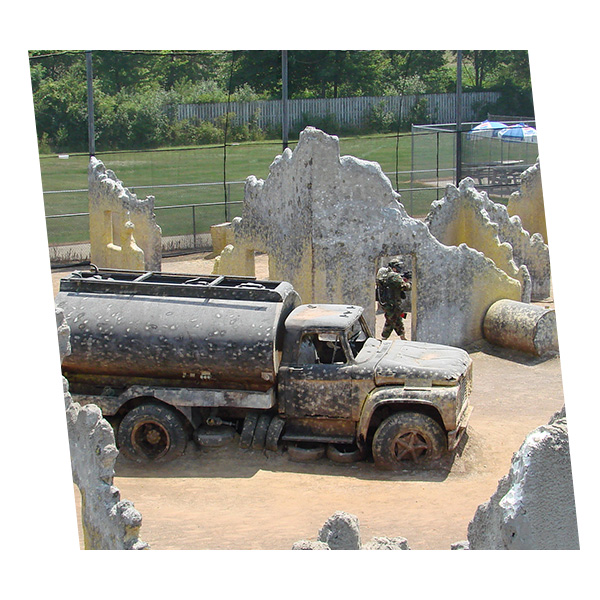 250 Paintballs
Paintball Village is a Field Paint ONLY facility, meaning only paintballs purchased at Paintball Village may be used
at Paintball Village.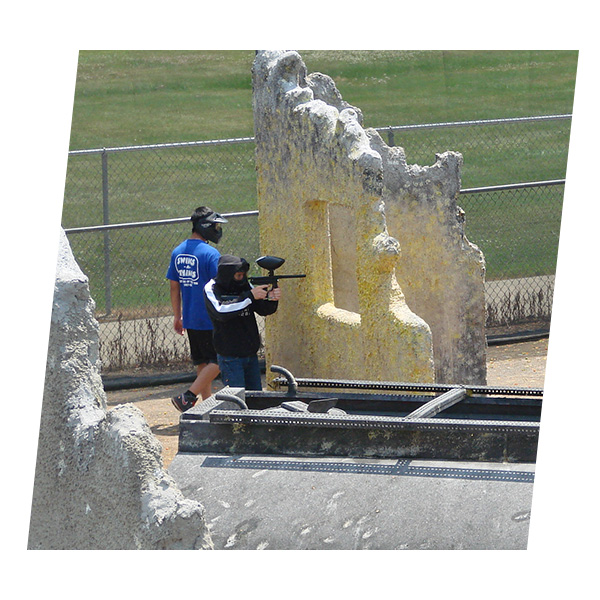 Free Air Fills for Rental Markers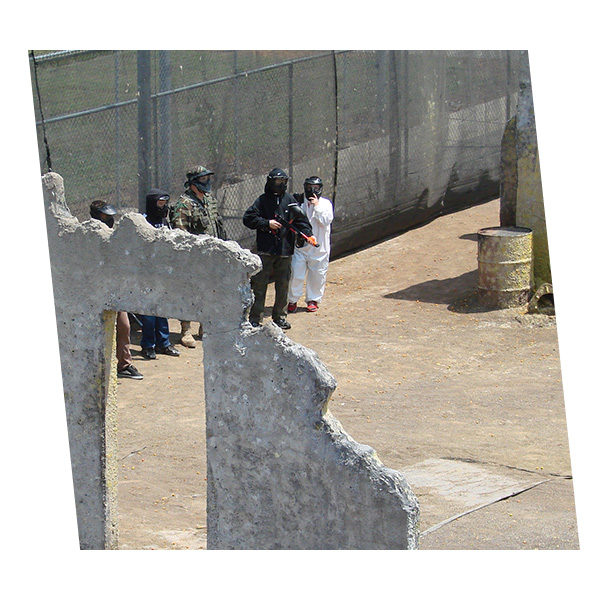 3 Hours of Action-Packed Playtime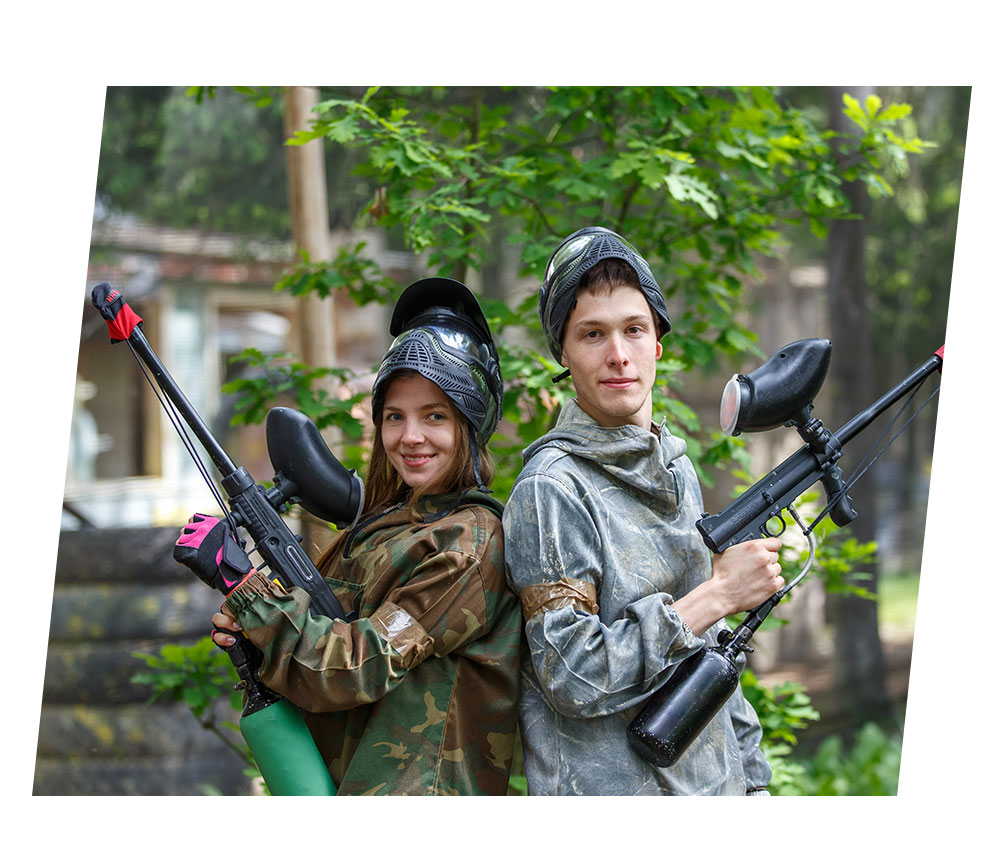 Players using their own equipment, not needing our Standard Rental Package, will receive an additional 250 paintballs. Please note if you use your own equipment, Air Fills / CO2 fills are NOT included but are available at an additional charge. All non-field markers are CHRONOGRAPHED by our referees. Markers may NOT exceed 270 feet/second at Paintball Village.
This Package is available during normal Paintball Village operating hours to groups of 10 or more people.
(During non-operating hours we offer private, exclusive paintball events. Click here to learn more about the PAINTBALL EXCLUSIVE Package)
Paintball Group Outing Package
Paintball Group Package ONLY $26.99/person + tax (Save $8 per player!)
Full payment is due at time of reservation to secure equipment if the event is during normal operating hours. There are no refunds, in the event of a cancellation Paintball Passes will be sent out to be used any day Paintball is open. Whether we are open or closed to the public, this is our policy regarding group outings at Paintball Village.
Reserve Your Event Date Today! Call 440.235.4420 x 125
EXCLUSIVE PAINTBALL OUTING
Prices for an EXCLUSIVE PAINTBALL OUTING are the same price per person as Regular Paintball Group Outing Package! ($25.99 + tax) but require a Minimum Guarantee of 20 Players. Due to opening and staffing the facility during non-typical times, we must require payment in full at least 7 days prior to your event for a minimum of 20 packages. Paintball EXCLUSIVE OUTINGS are typically available during non-operating hours.
In certain instances, we can schedule Exclusive Paintball Events during normal operating hours for groups of 50 or more. Non-refundable payment for a minimum of 50 players at least 14 days in advance is required. For more information on scheduling an Exclusive Event during normal operating hours, please contact our Group Sales Office at 440-235-4420 x 125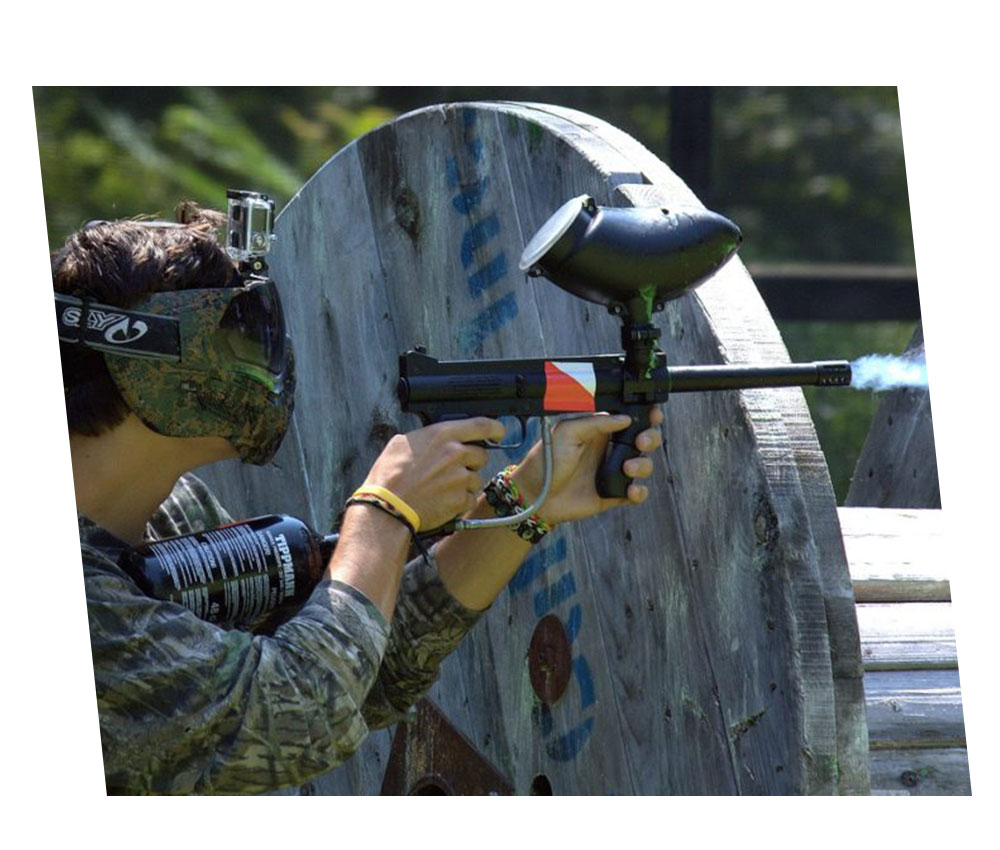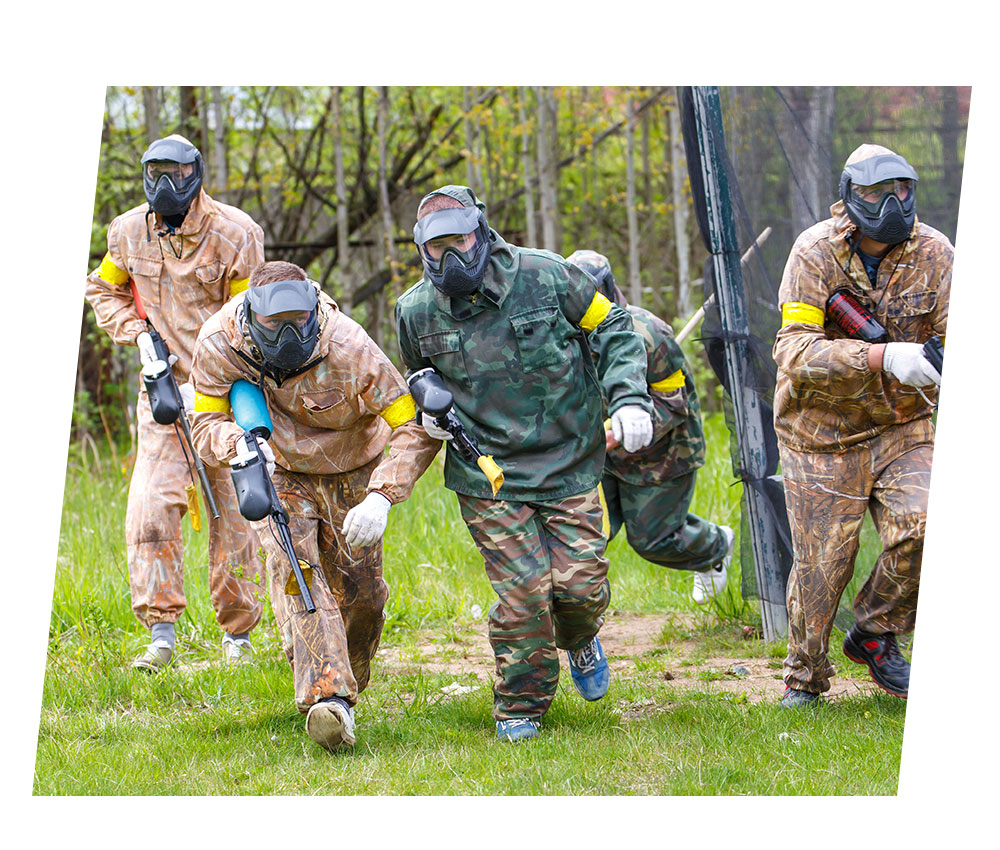 With the Paintball Exclusive Package your group will have EXCLUSIVE use of the field! Just you, your friends and your will to survive! You'll receive everything listed above in our Group Outing Package. Ask your referee to play VARIATIONS OF PAINTBALL GAMES.
If you have less than the required 20 (private events) or less than the number that was reserved there are two options: either receive a pass for a return visit or use the remaining paintballs during your visit.
Waivers must be completed by all players before playing paintball. To save time and expedite processing of all of the players in your group, we recommend that you complete your waivers BEFORE you arrive.
If you'd like to print out waivers for your group CLICK HERE. Exclusive Events must be paid in full PRIOR to the event date.

Additional Paintballs
Paintball Village is a "field paint" only facility. All paint used at Paintball Village must be purchased from Paintball Village. Any unused paint may be used on next visit.

Paint Pre-Order
Paint Pre-Order
Why wait till the last minute? Pre Order cases of paint and save $

Equipment Rental
Equipment Rental
Rent additional/optional paintball equipment in our facility