For pure fun it doesn't get any better than an 
ALL DAY UNLIMITED FUN PASS

 for Group Outings and Company Picnics!
Looking For More Fun? Add On…
PARTY PASS
A Party Pass permits your guests to choose extra activities of their choice. Each Party Pass can be redeemed for $7 in Game Play in our Gameroom+ a FREE SNTFUN CARD (Be sure to inform your guests to keep this card as it may be reloaded and they will likely receive future specials and rewards if they register the card) or 5 Batting Range Tokens (13 pitches per token).
20-49 Passes…$5.25 each
50-99 Passes…$4.99 each
100+ Passes…$4.75 each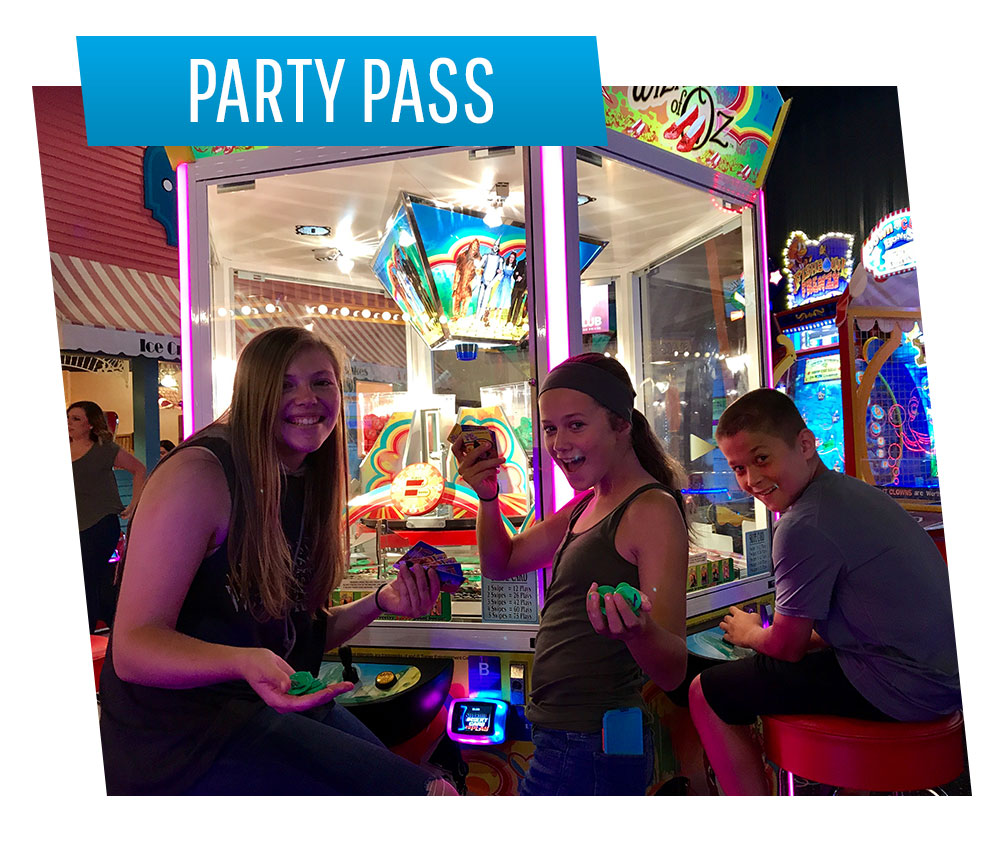 And even more…
PAINTBALL
Save $5 off the retail rate!
ADD PAINTBALL
ADD Paintball to your package at the deeply discounted rate of $19.99/guest- Save $5 off the retail rate (Please note that a Karts Plus Pass purchase is required). Package includes 200 paintballs, marker, unlimited airfills, barrel cover & field access. (min. age 10) For more information on this Paintball Group Package

Mini Bowling
Exclusive Unlimited Play!
ADD Mini Bowling
to your package as an EXCLUSIVE UNLIMITED PLAY activity for only $75/hr. (2 hour minimum).

DELICIOUS FOOD
Check Out Our Menu!
ADD FOOD SERVICES
Add delicious food to your event. For Catering info…
CLICK HERE