The Glow Party is a unique, one of a kind experience!

(Currently not available)
You will enjoy a private party room were EVERYTHING GLOWS!  The cups, the walls, even the pitchers of soda! Sit back and relax as your dedicated party host takes care of all your needs while you relish in the fun.
AND MUCH MORE!
Each guest will receive a GLOW Necklace and Bracelet to which is theirs to keep and take home

Guests can have fun decorating and coloring on the table top with glowing markers while in the party room!

Unlimited play in Kids Korner for any guests 10 & under.
PLUS THE BIRTHDAY PERSON RECEIVES:
Birthday Guest of honor receives an amazing Blinking, Glow Hat and a Blinking Glow Cup to enjoy and take home.

An additional $5 in Game Play in the Gameroom for a total of $10 in Game Play that includes Redemption/Prize Games.

30 seconds of fun in our NEW Money Machine where the guest of honor can win over 1,000 tickets!

A Birthday Salute on our scrolling sign inside the Gameroom.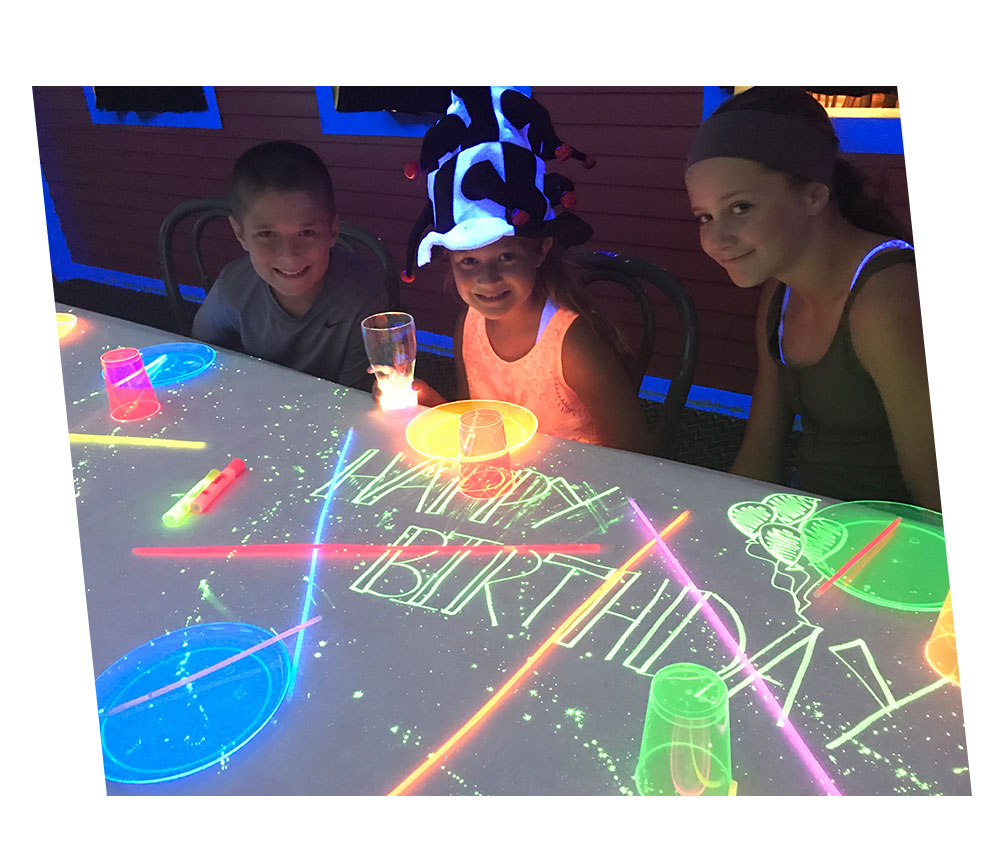 ALL of this FOR ONLY $160 plus tax for up to 8 guests!
(Non-refundable $20 deposit required to book)
Additional guests are $19.99 + tax per guest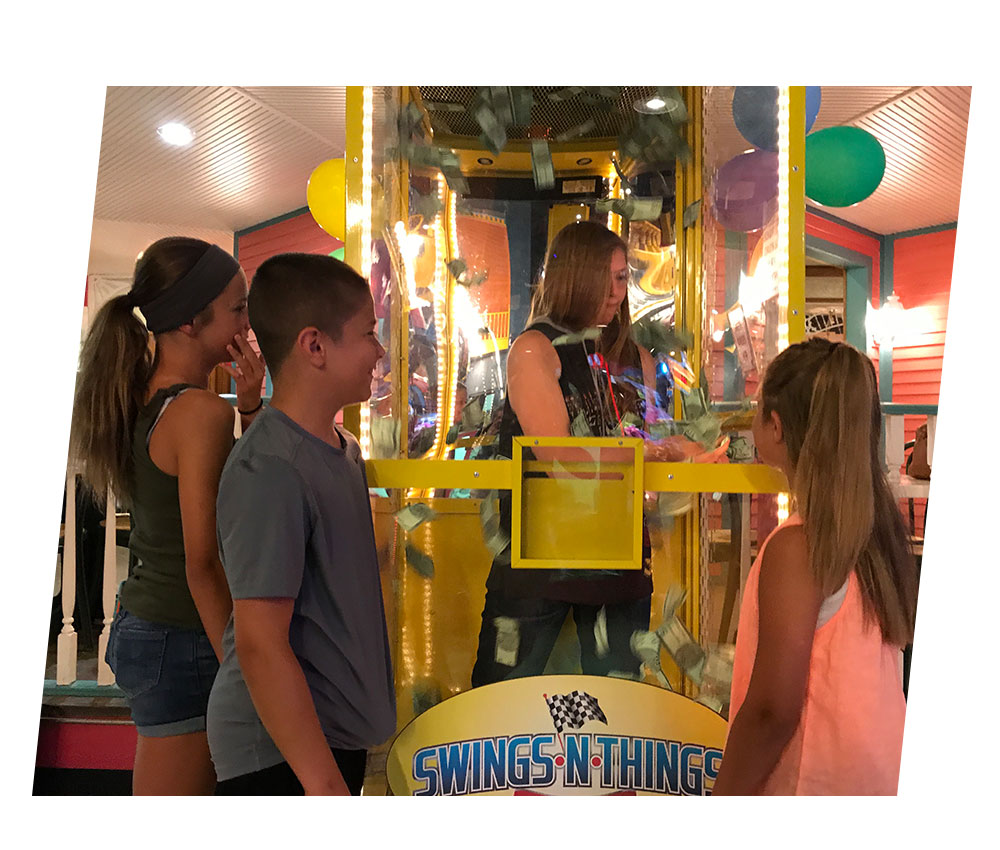 Birthday Blast Party ADD-ONS:
With all that Swings-N-Things has to offer, you can "design" your party to be as extravagant and fun-filled as you like!  Take a few moments to review the extra options that are available to you:
Add $5 in Game Play for each guest for just $4 per person (includes Redemption/Prize Game)
Party Pass just $4.99/person (includes 1 attraction/1 time; choose from Go Karts, Bumper Boats, or 5 Batting Cage Tokens)
Karts Plus Pass $18.99/person (Unlimited Go Kart Rides, Bumper Boats, and Miniature Golf)
Plus Pass $10.99/person (Unlimited Bumper Boats and Miniature Golf) 
Check Out our Birthday Party Options